Brian's TI Voyage™ 200 Hardware Page
The idea for this page is, I admit, a rip-off of this page: The Hardware of a TI-89 which has long since been deleted (but I've linked to it on WayBackMachine so that, hopefully, you can still see it).
Since I haven't actually stolen any of the information from that page you will still need to go there, or elsewhere, for most of the interesting detail about TI-89, TI-92+ and Voyage 200 hardware.
However I have something which isn't on that page -- photos of the inside of my Voyage 200...
---
<!– don't use email partmaps@bgds.co.uk –>
Voyage™ 200 Circuit Board Back View: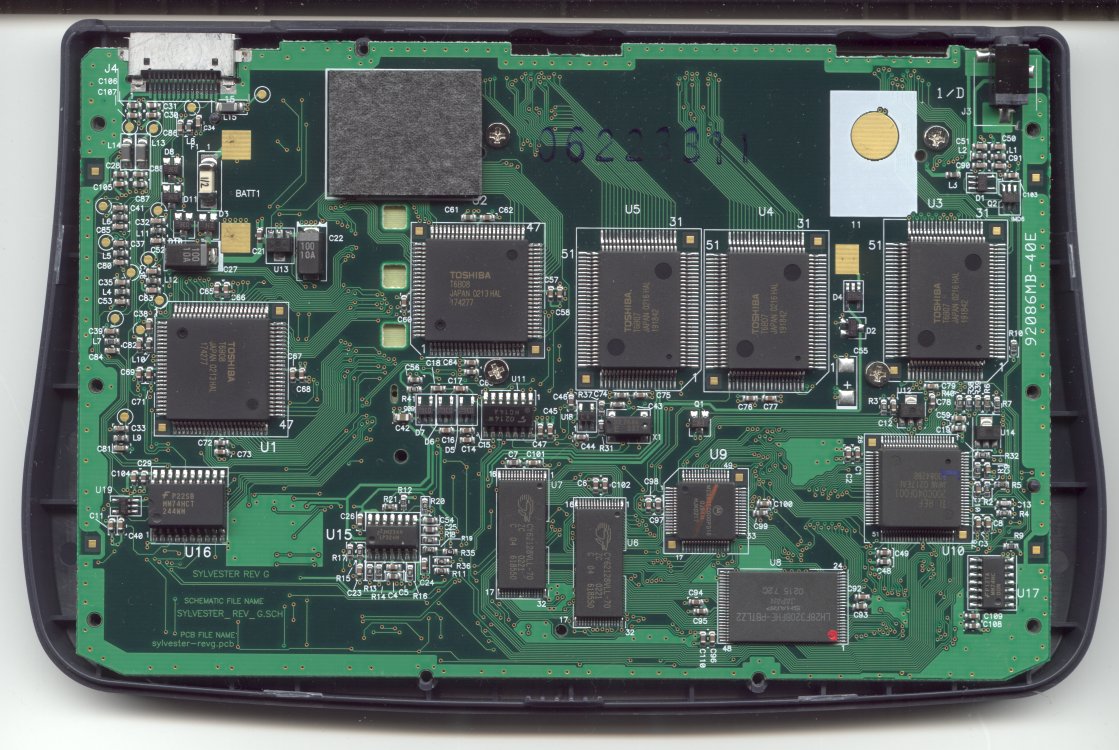 View/Download JPEG image: small(61KB) medium(218KB) large(699KB) extra-large(2.3MB)
Notes (mine, not guaranteed to be 100% correct):
U1 & U2 are Toshiba T6B08 - row drivers for a dot matrix LCD
U3, U4 & U5 are Toshiba T6B07 - column drivers for a dot matrix LCD
U6 & U7 are 128K*8 (128K byte) CMOS RAM chips (static RAM)
U8 is a Sharp LH28F320BFHE-PBTLZ2 - a 4M byte Flash memory
U9 is a Motorola MC68SEC000PB16 processor. (A low power CMOS version of the 68000)
U10 is probably a custom chip of some kind
U11 is marked HC14A - presumably six inverting buffers
U15 is LP324M - four low power operational amplifiers
U16 is 74HCT244 - eight tri-state buffers
U17 is 74HC00 - four nand gates
J3 is the Graphlink socket
X1 is a 32.768kHz crystal for the real time clock
BATT1 - these gold contacts are where the 6V from the four AAA cells connects to the board
The round gold pad inside the white rectangle and the smaller square gold pad just above D4 are where the 3V from the lithium memory backup button cell connects to the board
---
Voyage™ 200 Circuit Board Front View: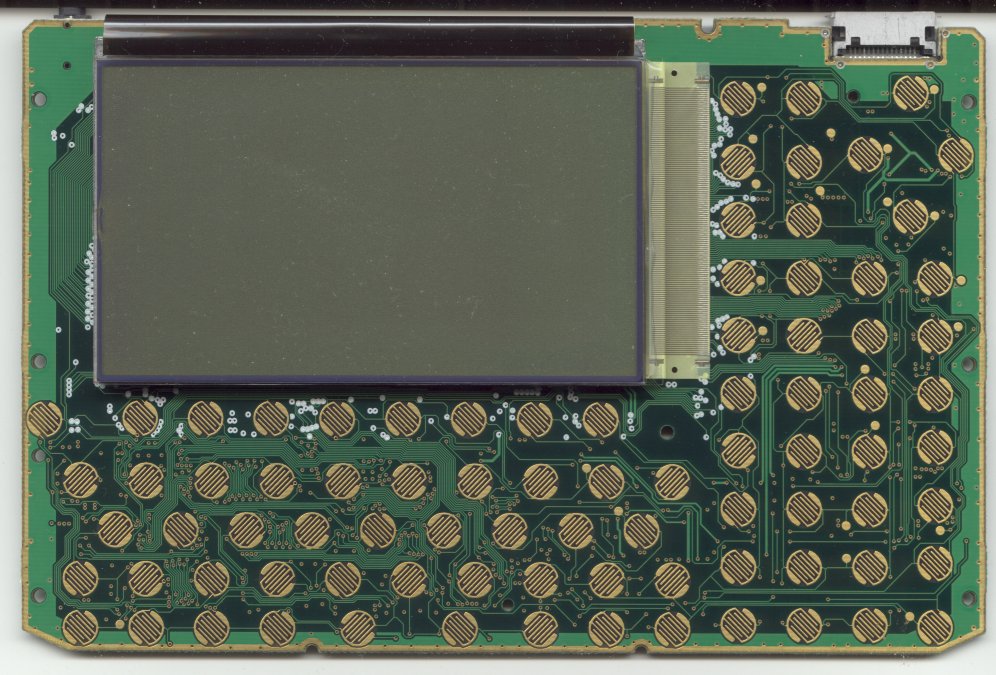 View/Download JPEG image: small(48KB) medium(169KB) large(560KB) extra-large(1.8MB)
Click here to go back to my Home Page
---
Or just click the coupon and order your SIM
---

---

<!– don't use email partmaps@bgds.co.uk –>